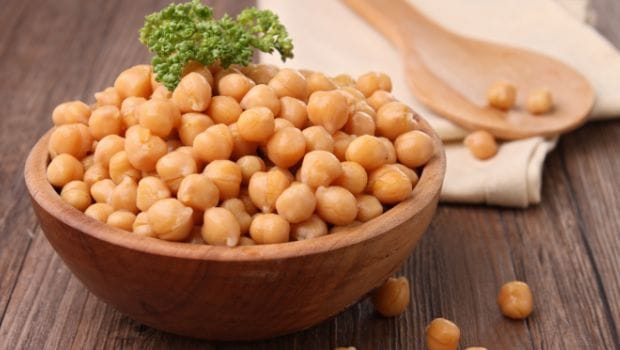 When it comes to weight loss, we all know that healthy eating is extremely important. However, when we talk of healthy eating, there may be some peculiarities which need to be followed. This includes keeping an eye on how much protein, fats, carbs and fibre you should be eating. Time and again, it has been said that increasing the intake of proteins and cutting down on intake of carbs and fats can help you lose weight but not health. This is primarily because protein helps you keep full for longer and reduces your appetite. There are many protein-rich foods which can be included in your like whole eggs, chicken, legumes, dairy products, healthy nuts, whole grains and fish. Apart from these common protein-rich foods there are two protein-rich foods which can help in weight loss. In the following article, we will talk about these common foods rich in proteins and extremely healthy.
Chickpeas are extremely delicious in taste. Even better they are rich in protein and fiber, both the nutrients which are essential for weight loss. Fibre keeps you fuller for longer and protein helps in controlling your hunger pangs. The fiber content in chickpeas is also good for your digestive system. Chickpeas are high in fiber, potassium, vitamin C, and vitamin B-6 content which is beneficial for maintain the heart health. The good amounts of fiber in chickpeas helps lower the cholesterol levels and thus decreases the risk of heart diseases. Also, chickpeas contain some other nutrients like folic acid, manganese, iron, copper, magnesium, and molybdenum. You can mix chickpeas with rice or whole grains to get the wholesome amount of proteins in your diet. You can also make a chickpea salad with eggs or some cubes of cottage cheese and tofu.
Sweet potatoes for weight loss
Sweet potatoes are extremely nutritious and offer several health benefits. But there is a possibility that you might not know that sweet potatoes can help you to lose weight. The high amount of dietary fiber, the low calorie content all work together to make sweet potatoes a great food if you are on a weight loss program. The reason why sweet potatoes help you lose weight is due to their high amount of dietary fiber. Fiber in sweet potatoes promotes fullness for a long period of time, thereby preventing overeating in the next meal. Also, fiber takes time to digest. Foods high in fiber take time to leave your stomach and enter your digestive tract. This prevents you from overeating and thereby reducing the chances of high calorie intake which further leads to weight gain. You can have sweet potatoes in your salads or simply bake them and roast them.
Disclaimer: This content including advice provides generic information only. It is in no way a substitute for qualified medical opinion. Always consult a specialist or your own doctor for more information. NDTV does not claim responsibility for this information.
["source=ndtv"]